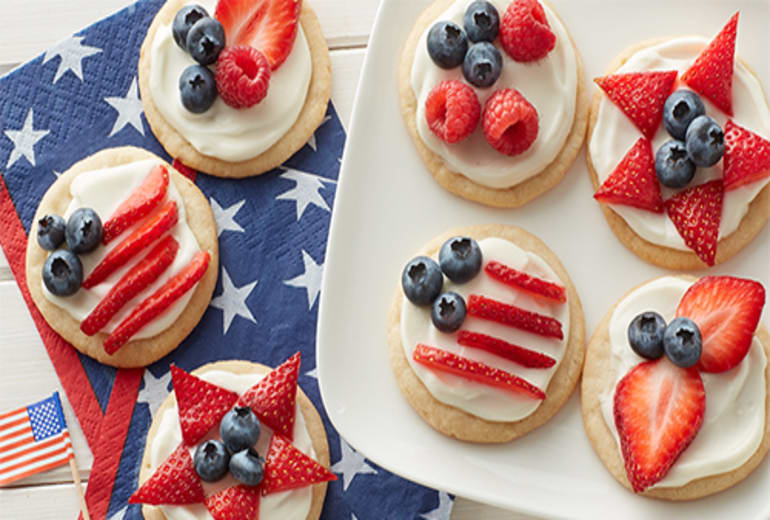 Berries & Cream Cookie Pizzas
Fun-sized fruit pizzas just in time for summer! These easy sugar cookie-based fruit "pizzas" are topped with yogurt-cream cheese mixture and fresh berries.
Ingredients
1 package (16 oz) Pillsbury™ Ready To Bake!™ refrigerated sugar cookies (24 cookies)
1 container (6 oz) Yoplait® original French vanilla yogurt
2 oz cream cheese, cubed and softened
2 cups mixed blueberries, raspberries or sliced strawberries
Preparation
Heat oven to 350˚F
Bake cookies as directed on package. Cool completely, about 15 minutes.
Meanwhile, in a small bowl combine yogurt and cream cheese and whisk until completely smooth. Divide yogurt mixture between cookies (rounded teaspoon each) and spread; top with berries and serve.
Recipe Tips
To quickly soften cream cheese, remove from wrapper, and place on microwavable plate; microwave uncovered on High about 15 seconds or just until softened.
Use a mixture of berries to form patriotic-themed mini pizzas for summer holiday treats.
Simple for You, Easy for Them.