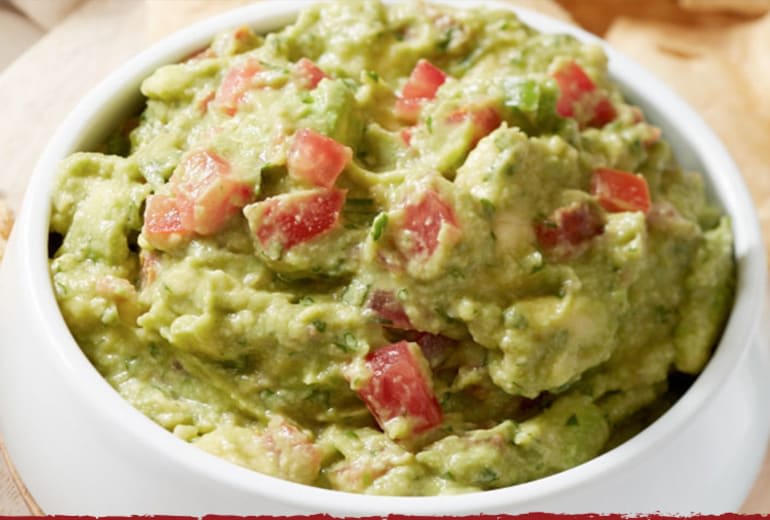 Carnivale Guacamole
Love guacamole? You're not alone. This versatile dip is a Cinco de Mayo favorite, and with such an easy recipe you'll be making it year-round!
Ingredients
5 Hass Avocados from Mexico® avocados, cut into medium chunks
3 roma tomatoes seeded & diced
1 serrano chile finely diced
3 tablespoons garlic, chopped
½ cup cilantro, chopped
1 lime, juiced
3 tablespoons olive oil
sea salt, season to taste
Nutrition
Calories 256, Total Fat 24g; (Saturated Fat 3g); Total Carbohydrates13g; Sugar 2g
*Percent Daily Values are based on a 2,000 calorie diet.
Preparation
® avocados, and remove seeds
Halve Hass Avocados From Mexico
Cut into medium chunks (about a half inch thick) inside the Avocado shells, then scoop into a bowl with a spoon.
Add remaining ingredients and mix well. (Don't mash it into a paste; leave somewhat chunky.)
Season with salt and taste, then mix a little bit more to combine thoroughly.
All ingredients can be adjusted to suit your taste. Pair with corn chips.
Simple for You, Easy for Them.