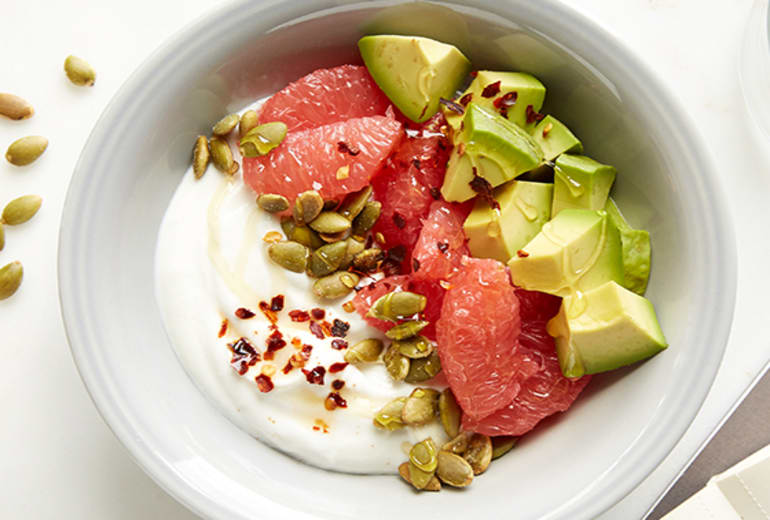 Grapefruit Avocado Yogurt bowl
This sweet and savory bowl is tasty, beautiful and great for breakfast or a post-workout snack.
Ingredients
1 container (5.3 oz) YQ by Yoplait™ Plain (2/3 cup)
1/2 medium avocado, pitted, peeled and diced
1/2 medium grapefruit, cut into sections
1/8 teaspoon crushed red pepper flakes
1 tablespoon toasted salted pepitas
1 teaspoon honey, if desired
Preparation
Spoon YQ into shallow bowl.
Top with remaining ingredients. Serve immediately.
Recipe Tips
We used ruby red grapefruit for its beautiful color, but any grapefruit will do.
Pumpkin seeds, called pepitas, are popular in Mexican cooking. Look for them in supermarkets near the nuts as well as in health food stores and Mexican markets.
Also look for YQ by Yoplait™ Plain in the larger 26 oz container.
Simple for You, Easy for Them.