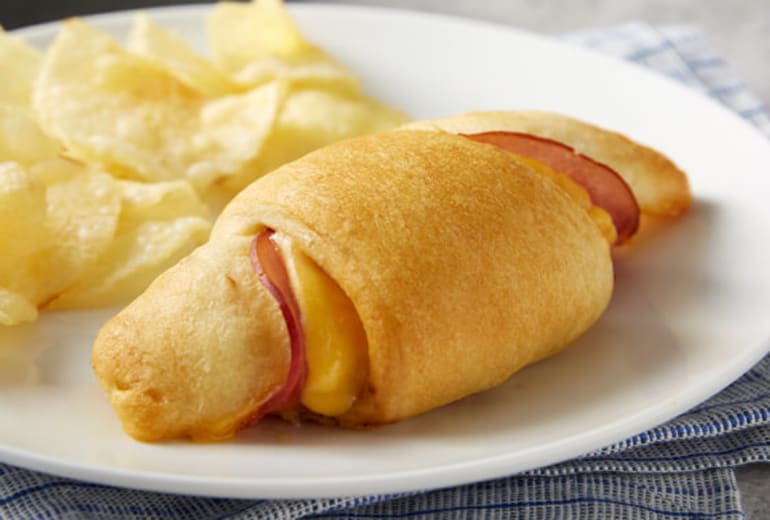 Ham and Cheese Roll-Ups
Ingredients
1 can (4 oz) Pillsbury™ refrigerated crescent dinner rolls (4 rolls)
2 thin slices deli cooked ham (2 oz)
1 thin slice Cheddar cheese (3/4 oz), cut into 4 strips
Preparation
Heat oven to 350°F. Line cookie sheet with cooking parchment paper.
Separate dough into triangles. Place 1 piece ham on each of 2 triangles. Place 2 strips cheese down center onto ham. Starting at wide end, roll up each crescent. Place on cookie sheet.
Bake 15 to 17 minutes or until golden brown.
Recipe Tips
Serve the roll-ups for lunch with your favorite soup or salad.
Use the extra triangles from step 2 in the Herb Crescent Rolls recipe and make both at the same time. Cooking for 2 couldn't be any more fun than with this 2-in-1 recipe!
Recipe Video
Ham and Cheese Roll-Ups
Simple for You, Easy for Them.