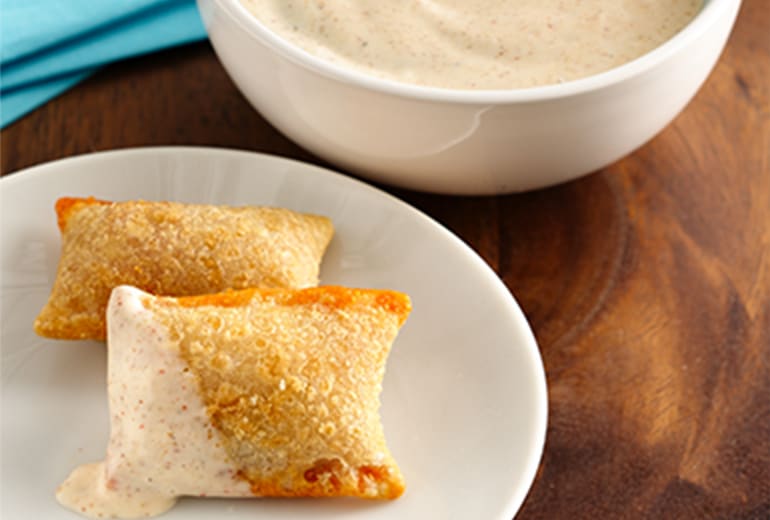 Jazzy Ranch Dip and Pizza Rolls®
Only three ingredients make a great dip for Totino's® pizza snacks.
Ingredients
Dip
1 cup Hidden Valley® The Original Ranch® dressing
1/2 tsp chili powder
1/2 tsp ground cumin
For Dipping
16 Totino's® Pizza Rolls® frozen pepperoni or cheese pizza snacks
Nutrition
1 Serving: Calories 210 (Calories from Fat 160), Total Fat 18g (Saturated Fat 2g, Trans Fat 1/2g), Cholesterol 15mg, Sodium 480mg, Total Carbohydrate 9g (Dietary Fiber 0g, Sugars 2g), Protein 3g
Exchanges: 1/2 Other Carbohydrate; 1/2 High-Fat Meat; 3 Fat; Carbohydrate Choices: 1/2
Preparation
In small bowl, mix dressing, chili powder and cumin. Cover; refrigerate 1 hour to blend flavors.
Bake pizza snacks as directed on package. Serve with dip.
Recipe Tips
Want a little more heat? Add a little more chili powder to kick it up a notch!
Simple for You, Easy for Them.