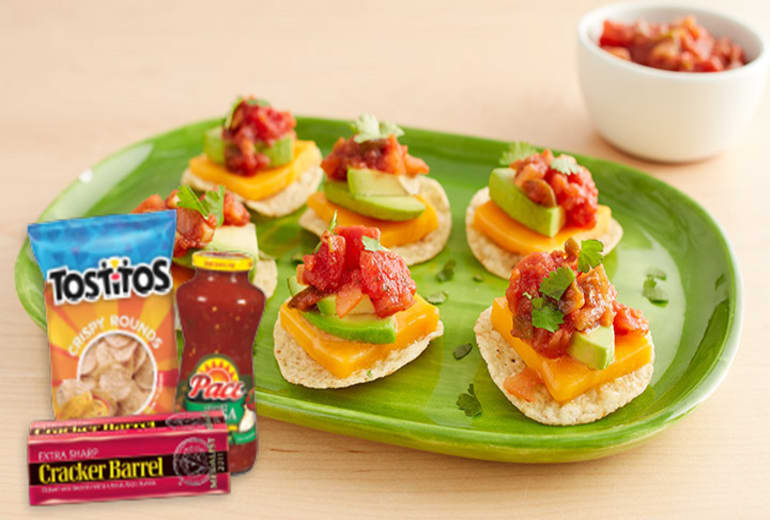 Salsa Avocado Cheese Snacks
These easy salsa and cheese crackers would be a great anytime snack.
Ingredients
6 Tostitos® crispy rounds tortilla chips (from 13 oz bag)
6 slices (1/4-inch) Kraft® sharp Cracker Barrel® extra-sharp Cheddar cheese (from 8 oz package)
2 tablespoons Pace® Chunky Salsa (from 24 oz jar)
2 slices (1/4-inch thick each) avocado, cut into thirds
Fresh cilantro leaves
Preparation
Arrange tortilla chips on microwaveable plate. Top each tortilla chip with 1 cheese slice, microwave on High 10 to 20 seconds or until desired cheese melts.
Top each tortilla chip about 1/4 teaspoon salsa, 1 avocado piece and cilantro. Serve immediately.
Recipe Tips
Try these crackers with any Kraft® Cracker Barrel® cheese.
Simple for You, Easy for Them.