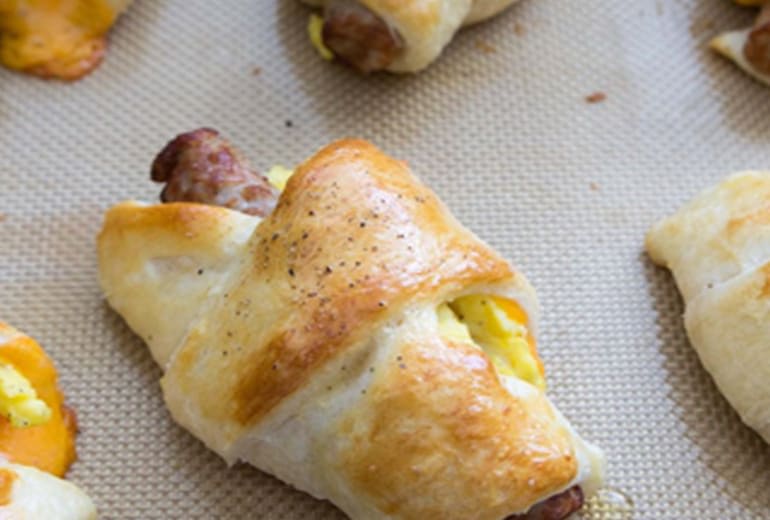 Sausage, Egg and Cheese Breakfast Roll-ups
Ingredients
3 eggs
1 can (8 oz) Pillsbury™ refrigerated crescent dinner rolls
8 fully cooked breakfast sausage links
4 slices (sandwich-size) Cheddar cheese
Salt and pepper to taste
Nutrition
No nutrition information available for this recipe.
Preparation
Heat oven to 350°F. In small bowl, beat eggs. Reserve 1 tablespoon beaten egg for brushing on tops of crescent rolls. Scramble remaining eggs.
Unroll dough onto work surface; separate into 8 triangles. Cut cheese slices in half; place 1 half on each triangle. Top each with spoonful of scrambled eggs and 1 sausage link. Loosely roll up triangles as directed on can; place on ungreased cookie sheet.
Brush reserved beaten egg on top of each crescent. Sprinkle salt and pepper over each.
Bake 15 to 18 minutes or until golden brown.
Simple for You, Easy for Them.