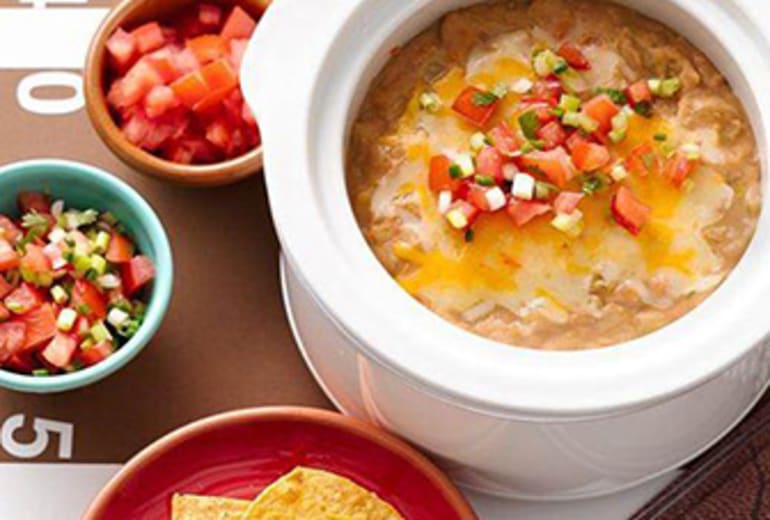 Slow-Cooker 3-Ingredient Bean Dip
Ingredients
1 can (16 oz) Old El PasoTM refried beans
2 cans (4.5 oz each) Old El PasoTM chopped green chiles
2 cups shredded Mexican cheese blend (8 oz)
Make it FRESH toppings, as desired (see below)
Food Should Taste GoodTM cantina tortilla chips, as desired
Nutrition
This dip could not get any easier with only 3 ingredients and a slow cooker to make the cooking one step.
[No nutritional information available]
Preparation
Spray 2 to 3-quart slow cooker with cooking spray. In a medium bowl, combine beans and green chiles. Pour into slow cooker. Sprinkle cheese over beans. Cover and cook 45 minutes on high or 1 ½ hours on low, until cheese is bubbling. Add desired toppings and serve immediately with chips.
Recipe Tips
Ideas for Make it FRESH toppings: chopped fresh cilantro leaves, chopped tomatoes and salsa.
Simple for You, Easy for Them.