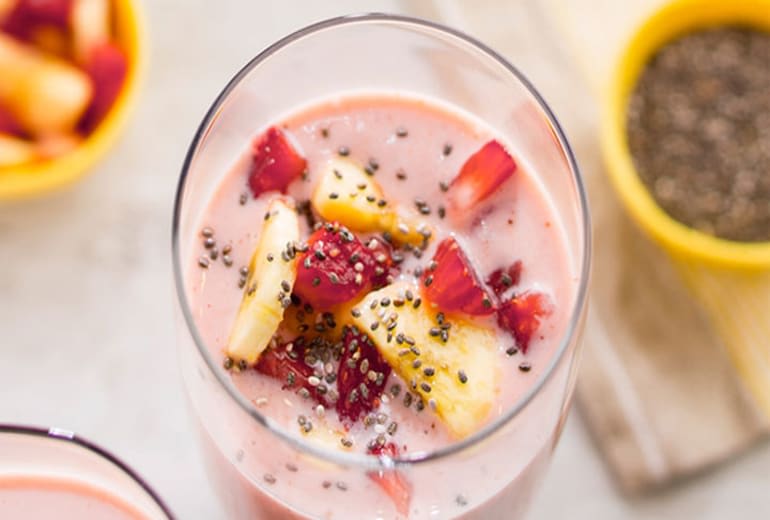 Strawberry Banana Almond Butter Smoothies
This delicious, sweet and creamy smoothie is infused with strawberry banana juice, is packed with Vitamins A and C, is under 250 calories and has 9 grams of protein. With only 4 ingredients, 5 minutes prep and no chopping required, sometimes it's best to keep things simple.
Ingredients
1 cup V8 V-Fusion® Strawberry Banana, chilled
1 large banana (frozen, if desired)
1 cup vanilla nonfat Greek yogurt
1 tablespoon almond butter
Preparation
Add the juice, banana, yogurt and almond butter to a blender. Cover and blend until the mixture is smooth. Top with diced fresh fruit, chia seeds or flaxseed, if desired.
Recipe Tips
Flavor Variations: Try substituting 1 cup frozen pineapple chunks for the banana and your favorite variety of V8 V-Fusion® for the strawberry banana.
Simple for You, Easy for Them.